HUNGER DOES NOT DISCRIMINATE
Since 2012, we have seen a dramatic increase in the cost of living but a stagnation in wages and high-paying jobs. The average household food budget shortfall has increased 20 percent and families and individuals who were once donors are now standing in line at soup kitchens and food pantries. Those in need of food assistance include children, the working poor, older adults, veterans, physically and mentally disabled, and the homeless.
Through a network of nearly 400 nonprofit partner agencies and direct service programs, Feeding South Florida sets the table for the 710,370 individuals who struggle with food insecurity throughout Palm Beach, Broward, Miami-Dade, and Monroe Counties.
CHILDREN
Through no fault of their own, 248,080 children go to bed hungry in South Florida. Without access to food on the weekends, after school, during school holidays, and throughout the summer, nutrition takes a back seat to hunger. A lack of proper nutrition often leads to health problems, behavioral issues, and poor health.
OLDER ADULTS

Nearly 120,000 older adults have to choose between paying for medicine and putting food on the table. At a time in their lives when older adults should enjoy their hard work, many are having to stretch their limited income even farther. Lack of proper nutrition can lead to osteoporosis, heart disease, and other complications.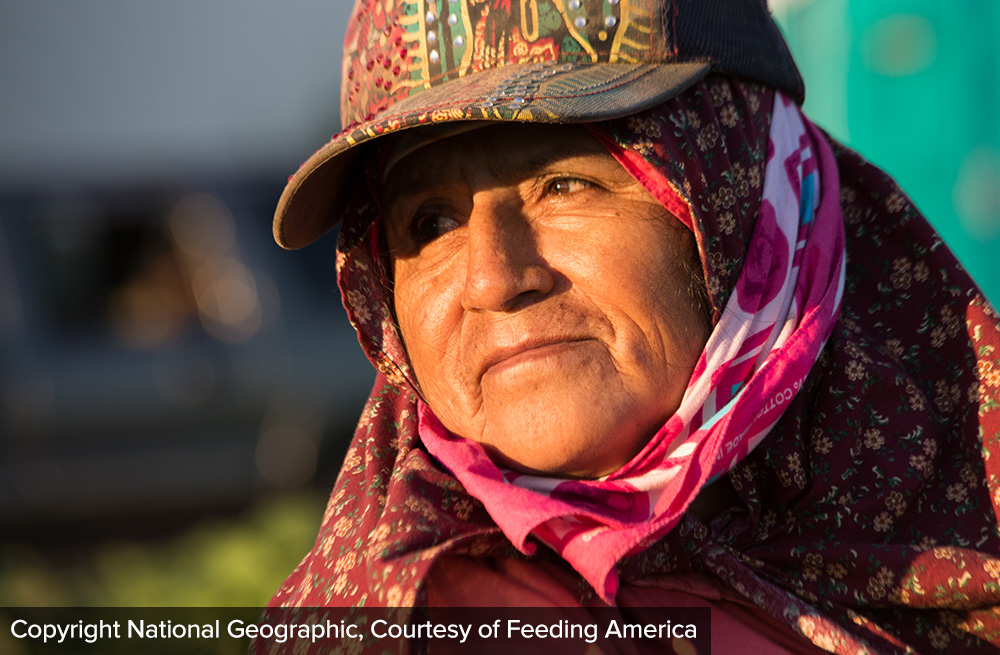 WORKING POOR

More than 63% of the families we serve have at least one working adult in the household. This means that people are trying to make ends meet but they're underemployed.Their job might pay too much for them to qualify for government benefits, but it's not enough to provide for a family.
SINGLE PARENTS

Providing for your family as a single parent isn't easy, especially if you're a low-income household. Single parents often rely on day care which is another expense on top of rent, transportation, and utilities, so the ability to provide nutritious food usually takes a back seat to the other expenses.
VETERANS
After years of serving their country, many veterans are not able to find long-term work or high-paying jobs, either as a result of physical injury, mental stress, or trouble assimilating with civilian life. As a result, many veterans end up jobless, homeless, and hungry.
FORMER NEIGHBORS

Much like hunger, homelessness is a symptom of a larger systemic breakdown. Although less than 10% of the population we serve is homeless, we work with shelters and group homes to provide the sustenance necessary to find permanent housing, income, and other critical services.
FOOD INSECURITY BY COUNTY
HUNGER BY THE NUMBERS
Florida is Ranked 12th State in the United States for Food Insecurity
South Floridians who struggle with hunger
Percent of families that Feeding South Florida serves that have at least one working adult in the household
1 in 5 Children in South Florida go to bed hungry
1 in 7 Older Adults who face the choice between paying rent, utilities, buying medication or putting food on the table